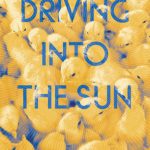 February 2019 Book of the Month
Twelve year old Orla's world is shattered when her favourite parent, her beloved father, dies on his night shift, just before all their collective dreams as a family are ...
Read more
January 2019 Book of the Month
Prologue: All I can tell you is what I remember, in the words that I have. I'm here because of a drip. A drip I wasn't supposed to find. They ...
Read more
A literary journey to 12 countries
Literature Live Around the World
Full Program