September 2019 Book of the Month
Refuge is a meditation on place and belonging which intertwines the stories of a tenderly portrayed and compelling cast of characters. Each in their bush shacks, Greta and Tinny ...
Read more
August 2019 Book of the Month
David Pollock's engrossing read tells the story of his passionate mission to renew his family's massive pastoral property in Western Australia's southern rangelands. It follows on from his appearances ...
Read more
July 2019 Book of the Month
Using a seamless blend of personal anecdote, philosophical and psychological discussion and the gentle presentation of scientific evidence, Finding our Humanity convincingly builds the case for understanding our place ...
Read more
June 2019 Book of the Month
Antonio Buti's A Stolen Life charts the circumstances behind the removal of Ngarrindjeri man Bruce Trevorrow from his family as a baby by the South Australian Aboriginal Protection Board, ...
Read more
May 2019 Book of the Month
When Henrietta Augusta Dugdale was denied access to her three young sons because she could no longer bear to live with their father, it evoked within her a keen ...
Read more
April 2019 Book of the Month
This enormously engaging autobiography is not only the story of a clever and courageous woman's life but also of the differences between attitudes to women in Joan Arakkal's chosen ...
Read more
March 2019 Book of the Month
Steve Hawke's The Valley is a stunning debut novel. Set in the Kimberley, mostly in Bunuba country, the novel charts four generations of a family whose secretive lives are ...
Read more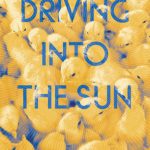 February 2019 Book of the Month
Twelve year old Orla's world is shattered when her favourite parent, her beloved father, dies on his night shift, just before all their collective dreams as a family are ...
Read more
January 2019 Book of the Month
Prologue: All I can tell you is what I remember, in the words that I have. I'm here because of a drip. A drip I wasn't supposed to find. They ...
Read more
December 2018 Book of the Month
Athenian Blues is the first novel in the Stratos Gazis crime series by Perth-based Greek screenwriter, novelist and playwright Pol Koutsakis. Stratos Gazis is a self-described 'undertaker' or fixer, ...
Read more
Don't miss this very special event...
A Literary Cruise with William Dalrymple
BOOK NOW